In celebration of Acer's partnership with the Olympic Movement, Acer debuts the P238HL Olympic Games Edition computer monitor. Sporting a 23″ Full HD display and a sleek, fine-tuned design accented by the Acer Olympic Games composite logo and fashioned in the true spirit of excellence, this computer monitor will immerse you in dazzling imagery.
Feature highlights: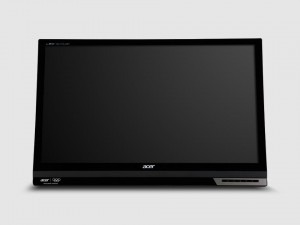 Watch in amazement: The P238HL boasts sensational visuals thanks to its high resolution, rapid response time, and superior contrast ratio.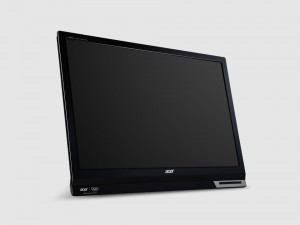 Force of nature: The P238HL is RoHS compliant, uses a mercury-free, white LED backlight, and delivers up to 68% power savings.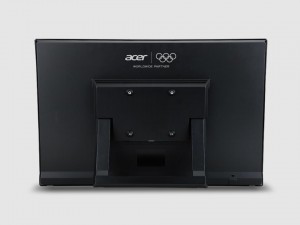 A DVI port improves the connection quality between the computer monitor and devices like your notebook, while a HDMI®port lets you hook other devices to your P238HL.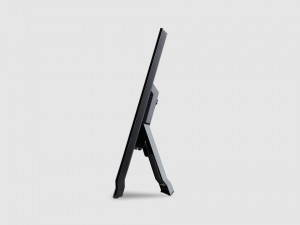 Room to maneuver: Its slim 1.75 cm profile means our P Series Olympic Games Edition computer monitor takes very little room on your desktop.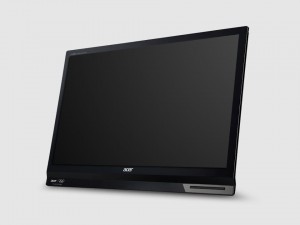 The P238HL sports a 23″ Full HD display framed by a piano black bezel and accented by the Acer / Olympic Games composite logo.
The Specifications:
-full 1920 by 1080 HD resolution
-contrast ratio of 100 million: 1
-extremely fast 5 ms response time
-extra-wide viewing angles (170-degrees horizontal and 160-degrees vertical)
-a staggering 16.7 million colors—yielding bright, beautiful imagery from a spacious 23-inch display panel
-Acer Adaptive Contrast Management interface, which analyzes every scene, adjusts images frame by frame, optimizes contrast, and enhances gradation to deliver the highest possible levels of clarity and detail